firstly click on the register icon at the top of every page


the register for free page wil then load.
Fill out the form ensuring that you put your correct email address where prompted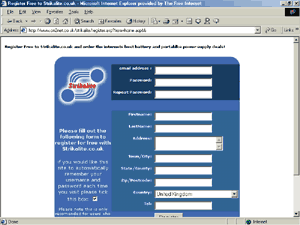 Choose a password and repeat it in the confirm password box. Fill out the rest of the form making sure all the contact information is correct - this will be used for shipping purposes when you order any products in the future.
You can alter the information that you provide when registering at any time under your account setting by clicking on the MYAccount Icon

after logging in. See How to .. .. alter account details from the How to menu.